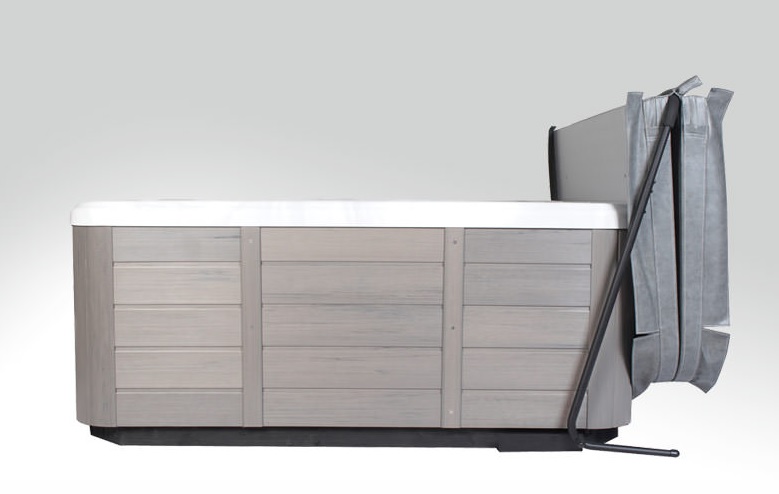 Cover Rock-It $139
Under-spa plates are held securely in place by the weight of the spa.
Requires as little as 18″ of clearance.
When folded down, the cover stores neatly on the side of spa to provide a full view.
Zinc-plated and powder coated finish.
Fits most spas up to 96″.
Features a five year limited manufacturer's warranty.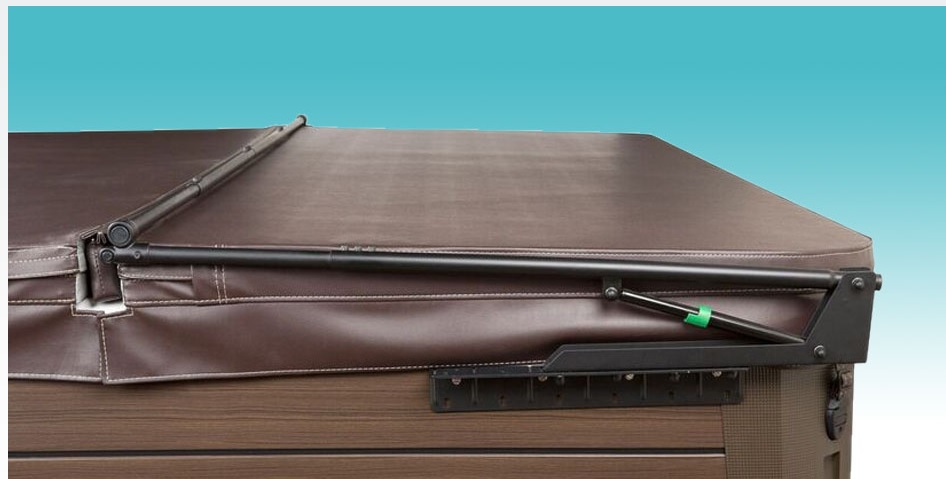 Cover Valet Pro $249
New design with full center bar
All aluminum construction
Dual gas shocks with locking feature
Operation requires only 6″ of rear clearance
Cabinet-mount or deck-mount
Works with square and rectangular hot tubs and is adjustable up to 106″
Features a 5 year warranty