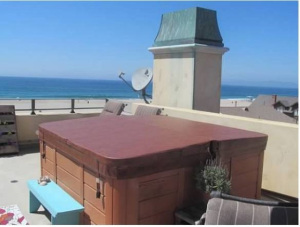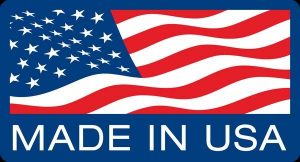 PREMIUM SPA COVERS
Custom made up to 8'x8' reg. $429, now ONLY $329!
We are really proud of the workmanship and care that goes into each and every high-efficiency spa cover we make. Lower your utility cost by choosing a locally made, beautiful spa cover that is built to last!
These are high quality covers, 4″ thick and tapered for water runoff. Don't be fooled by cheap knock offs that don't last and increase the cost of heating your spa for the life of the cover. We use 28 oz. UV and chemical resistant spa cover vinyl and polyester bonded thread, 20 ga.  Galvanized "C" channel supports and commercial grade zippers. The 1.25 lb. density virgin foam blanks are heat sealed in plastic for additional strength and waterproofing. Thirteen colors to choose from! MADE WITH PRIDE IN THE UNITED STATES with the highest quality materials! You pick up, and save. If you need delivery we can deliver to most zip codes in SoCal for a nominal fee. We will assist you with your measurements if you need help and have specifications on file for most makes and models. We also specialize in 3 and 4 piece swim spa covers and free form covers that require a template. Snow load covers are available for $399. Please call: 562-686-0074 to order or to quote larger covers.
COLOR CHART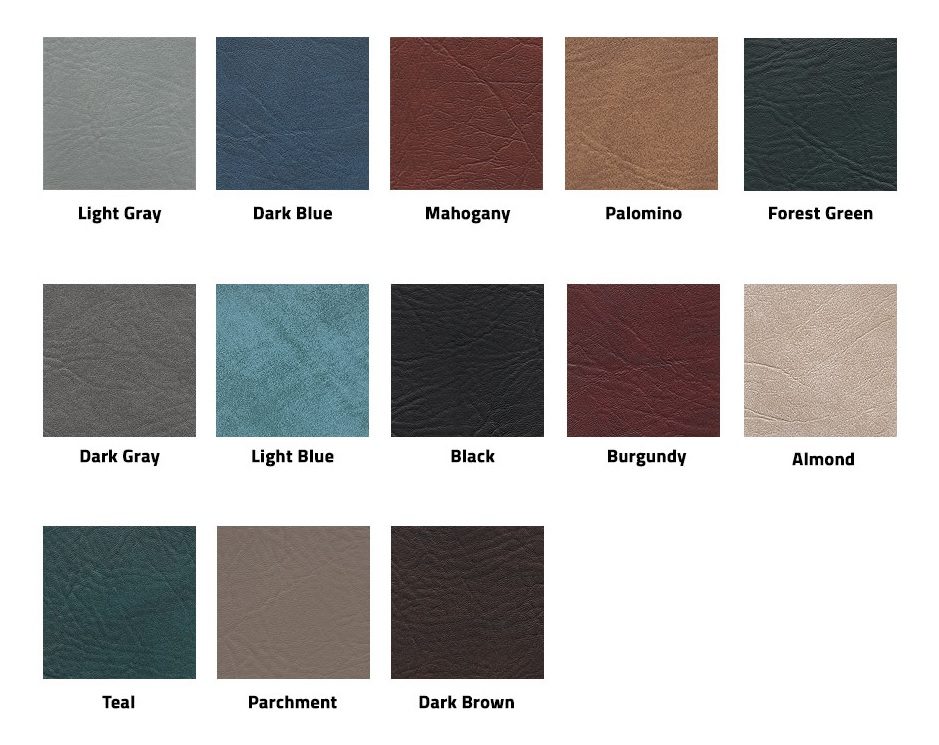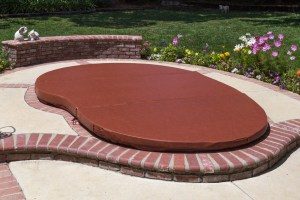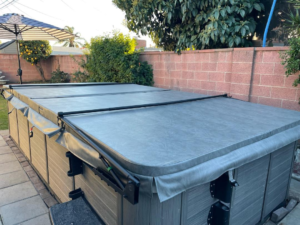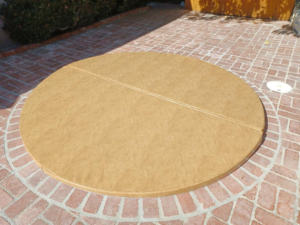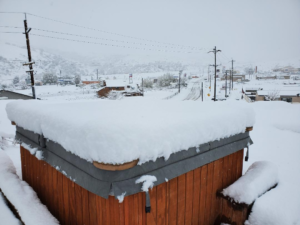 Our Spa Cover Warranty
Any spa cover manufactured by us has a FULL 3 YEAR WARRANTY on workmanship and will be repaired without charge.
All stitching, including seams, handles, and tie-downs are covered.
Exclusions
Freight to and from factory for any repairs is NOT COVERED.
Foam core is NOT COVERED, but will be replaced at manufacturers cost.
Torn vinyl is NOT COVERED, but repairable in some cases only.
Damage to covers in transport is NOT COVERED.
Alterations, neglect, or misuse of cover will VOID warranty.
Warranty CAN NOT be extended in any way by anyone.
Purchaser MUST allow for normal fading and deterioration of all components of cover.
Spa covers placed in direct sunlight may get extremely hot, DO NOT sit, stand, or walk on cover… it can burn.
Covers will NOT support the weight of any animal or human.
Even covers made of high density foam can break. DO NOT sit, stand or walk on covers.
Handles are for purpose of positioning, and removal. DO NOT carry cover by the handles, or tie downs.
Commercial use not covered.